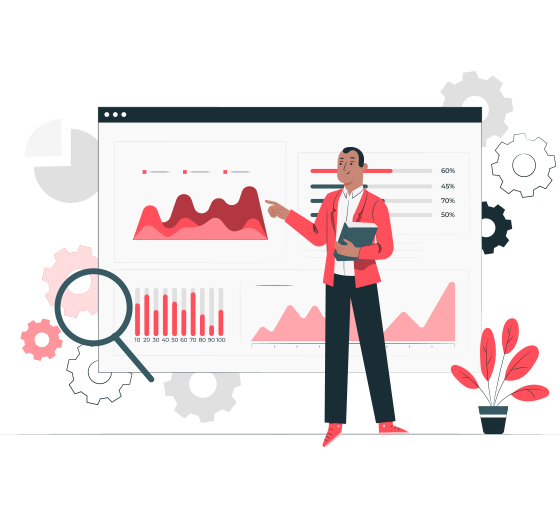 Business Analyst
Our analysts know your business best and are very mindful of the activities that you indulge in. At Almon consultancy, business analysts describe the task very well in technical terms so the developer can understand and deliver the exact project that you expect. Business analysts are meant to keep the transparency between client and team and make the vision clear in every aspect. Our analyst's approach towards every project is to get deep dive into it and know every aspect.
Every project always has two sides, which our analysts are successful in handling. First, the project requirements are briefed by the client. While briefing, we access the resources that will indulge in getting the project done. The project's final phase will be when it is about to complete, and we succeeded in delivering what you want. With an experienced team, we never fail to deliver the project.
Elements of business analysts at Almon Consulting :

Technical documentation – preparing the project's roadmap with use cases and important data related to the project.
Brief research- To briefly research the industry from which the project comes in because every project needs a different framework.
Market research- Includes the competitor analysis and the existing trends in the market.
Our analysts work tirelessly to get your project delivered on time.